This article was originally published by the Associated Press on August 21, 2023.
RIO DE JANEIRO (AP) — Ecuadorians voted against drilling for oil in a protected area of the Amazon, an important decision that will require the state oil company to end its operations in a region that's home to two uncontacted tribes and is a hotspot of biodiversity.
Yasuni National Park is inhabited by the Tagaeri and Taromenani, who live in self-isolation. In 1989, it was designated a world biosphere reserve by the United Nations Educational, Scientific and Cultural Organization, also known as UNESCO. Encompassing a surface area of over 1 million hectares (2.5 million acres), it boasts 610 species of birds, 139 species of amphibians, and 121 species of reptiles. At least three species are endemic.
With over 90% of the ballots counted by early Monday, around six in 10 Ecuadorians rejected the oil exploration in Block 43, situated within Yasuni./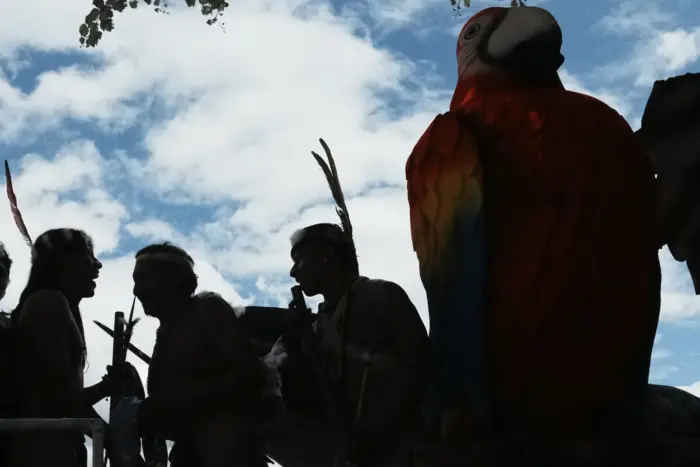 The outcome represents a significant blow to Ecuadorian President Guillermo Lasso, who advocated for oil drilling, asserting that its revenues are crucial to the country's economy. State oil company Petroecuador will be required to dismantle its operations in the coming months.
The referendum took place alongside the presidential election, which will be decided in a runoff between leftist candidate Luisa González and right-wing contender Daniel Noboa. The country is experiencing political turmoil following the assassination of one of the candidates, Fernando Villavicencio.